Trains are the all rounder in Industry Transporters. As they have the second largest cargo space and max speed, they are best when transporting wares at mid range. Due large investment costs rail systems should be planned out before building.
Like on all Vehicles Types there are 2 different types of trains also. One that has larger cargo but less max speed and the other one more speed but less space.
They will also loose about 30% of their top speed while driving on a hill.
Here is a small list of all vehicles in game(more details will follow):
Rubien L2002 A4
Edit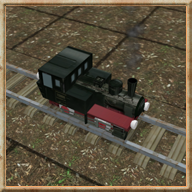 type: steam locomotive
storage size: 4
max speed: 62 Mph (100 Km/h)
cost: 1.650.000 $
cost/field: -
Endara M3045 L6
Edit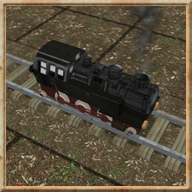 type: steam locomotive
storage size: 6
max speed: 46 Mph (75 Km/h)
cost: 2.745.000 $
cost/field: -
Rubien L2120 A4
Edit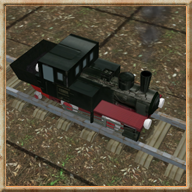 type: steam locomotive
storage size: 4
max speed: 71 Mph (115 Km/h)
cost: 1.815.000 $
cost/field: -
Endara M4010 L6
Edit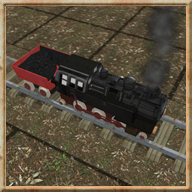 type: steam locomotive
storage size: 6
max speed: 53 Mph (85 Km/h)
cost: 3.005.000 $
cost/field: -
Dimitrus D200 C4
Edit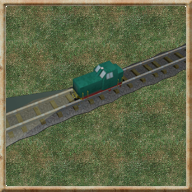 type: diesel locomotive
storage size: 4
max speed: 84 Mph (135 Km/h)
cost: 1.935.000 $
cost/field: -
USP DX 1
Edit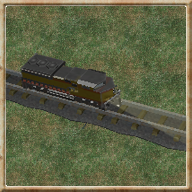 type: diesel locomotive
storage size: 6
max speed: 60 Mph (90 Km/h)
cost: 3.105.000 $
cost/field: -
Hastor R20000 M6
Edit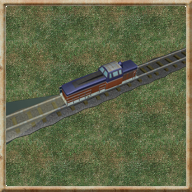 type: diesel locomotive
storage size: 6
max speed: 65 Mph (97 Km/h)
cost: 3.325.000 $
cost/field: -
Dimitrus D280 C4
Edit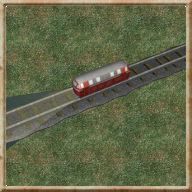 type: diesel locomotive
storage size: 4
max speed: 92 Mph (148 Km/h)
cost: 2.245.000 $
cost/field: -
Nasser O848 D4
Edit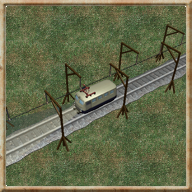 type: electric locomotive
storage size: 4
max speed: 102 Mph (164 Km/h)
cost: 2.525.000 $
cost/field: -
Ulraff X101 K6
Edit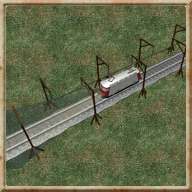 type: electric locomotive
storage size: 6
max speed: 70 Mph (112 Km/h)
cost: 3.740.000 $
cost/field: -
Ulraff X125 K6
Edit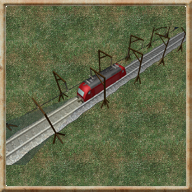 type: electric locomotive
storage size: 6
max speed: 80 Mph (128 Km/h)
cost: 4.050.000 $
cost/field: -
Zammra T200 U4
Edit
type: magnetic locomotive
storage size: 4
max speed: 142 Mph (228 Km/h)
cost: 3.125.000 $
cost/field: -