Terminals are the basic load/unload points in Industry Transporters. There are four types for each kind of vehicle: Terminal Street , Terminal Rail , Terminal Water , Terminal Air .
Each Terminal has a range indicator that shows in which range it will be able to load/unload from.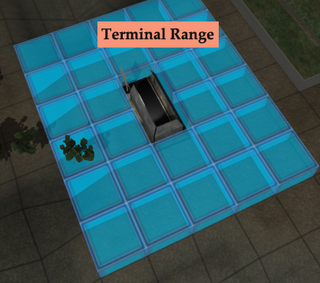 They also have a max amount of load/unload points for vehicles depending on their size.