Ships are only useable if there is enough water on the map.
Even if they are the slowest class of vehicles in Industry Transporters, they excel in transporting goods over a long range, as they have the lowest fuel costs and quite low repair costs and a gigantic cargo.
Same as every vehicle class, ships also have 2 kinds. One that is even slower but can take a whole lot more cargo, and the other quite fast while carrying quite a load.
Here is a small list of all ships in game:
Rhombus T5000 6E
Edit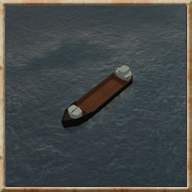 type: barge
cargo size: 6
speed limit: 34 Mph (55 KM/h)
cost: 2.850.000 $
cost/field: -
Gobbels WX 10R
Edit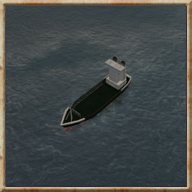 type: containership
cargo size: 10
speed limit: 25 Mph (40 KM/h)
cost: 4.050.000 $
cost/field: -
Rhombus T6100 7E
Edit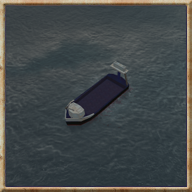 type: barge
cargo size: 7
speed limit: 38 Mph (61 KM/h)
cost: 3.400.000 $
cost/field: -
Gobbels RMG 12R
Edit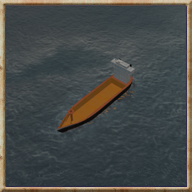 type: containership
cargo size: 12
speed limit: 27 Mph (44 KM/h)
cost: 4.650.000 $
cost/field: -
Findas Hover 3A
Edit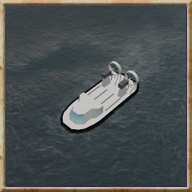 type: hovercraft
cargo size: 3
speed limit: 74 Mph (114 KM/h)
cost: 4.500.000 $
cost/field: -
Rhombus T8000 8E
Edit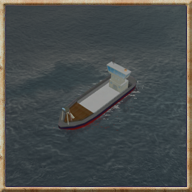 type: barge
cargo size: 8
speed limit: 42 Mph (66 KM/h)
cost: 3.850.000 $
cost/field: -
Gobbels UDS 14R
Edit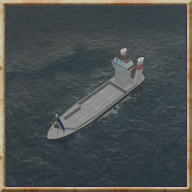 type: containership
cargo size: 14
speed limit: 30 Mph (48 KM/h)
cost: 5.050.000 $
cost/field: -
Findas Special 4A
Edit
type: hovercraft
cargo size: 4
speed limit: 80 Mph (128 KM/h)
cost: 4.890.000 $
cost/field: -
Vertan X120 H10
Edit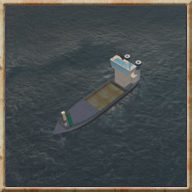 type: containership
cargo size: 10
speed limit: 46 Mph (73 KM/h)
cost: 4.250.000 $
cost/field: -
Igoners OFG L16
Edit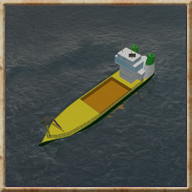 type: containership
cargo size: 16
speed limit: 33 Mph (53 KM/h)
cost: 5.500.000 $
cost/field: -
Findas Super 5AX
Edit
type: hovercraft
cargo size: 5
speed limit: 89 Mph (143 KM/h)
cost: 5.350.000 $
cost/field: -
Vertan X200 H12
Edit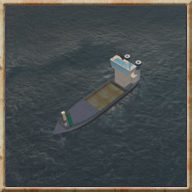 type: containership
cargo size: 12
speed limit: 51 Mph (81 KM/h)
cost: 4.800.000 $
cost/field: -
Igoners PTT L20
Edit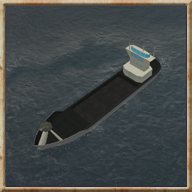 type: containership
cargo size: 20
speed limit: 37 Mph (59 KM/h)
cost: 6.200.000 $
cost/field: -